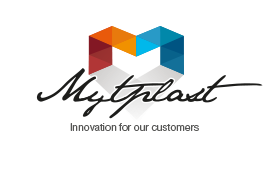 Mytplast is a medium-sized family business in Barcelona and we have been helping our clients since 1980 to present their products with the highest quality. We are the essential support for the marketing teams of any company that wants to care for and promote its image.
We are making sample books, boxes, and cases from lined cardboard for our clients' samples. And we can also make samples by handling the customer's product (e.g. samples of mortar, silicone, paints, cutting of plastic, wood, metals).
Our potential customers are manufacturers of all types of construction and habitat materials: ceramics, marble, stone, synthetic floors, electrical components, switches, lighting, mortar, acrylic paints, insulation, wood, parquets, furniture, and aluminium.
Mytplast is looking for an agent for the Benelux market who speaks Dutch, and preferably, French.
We provide:
Commissions between 10% and 8% for each order taken, depending on the customer's origin
Possibility of monthly payment for the first 6 months
Direct and continuous contact with the export manager (middle management)
References of our multinational clients in other countries
Monthly emailing to all current and potential customers in our database
LinkedIn publications (twice per month)
Support on your visits to trade fairs
Leads provided
Average orders between €5.000 – €15.000
Repetition of 80% of annual orders
Initial training (3 days in our factory) with accommodation, flight and meals paid
For more information about our products, please consult our catalogue or visit our website: https://www.mytplast.com/
Interested? Contact Sasha Karnilovich (in French or English), Export Manager, by e-mail: export@mytplast.com or by telephone: (+34) 637 472 463.